There are fees associated with most (but not all) JMIR journals and most (but not all) article types.
Most authors pay these costs from their grant funding, from the same funding envelope from which they would, for example, pay conference travel and fees. Some universities, institutions, or departments have institutional membership arrangements with JMIR Publications, in which case the APF can be waived, for example, faculty and students of the University of California (see APF Support for Corresponding Authors from the University of California). Other institutions may have institutional open access funds, for example, the signatories of the Compact for Open Access Equity. (for details, see also How are JMIR authors funding the publication costs?).
The general cost for publishing in our journals is the total Article Processing Fee plus extra optional charges such as Fast-Track Fee and Knowledge Translation Add-Ons.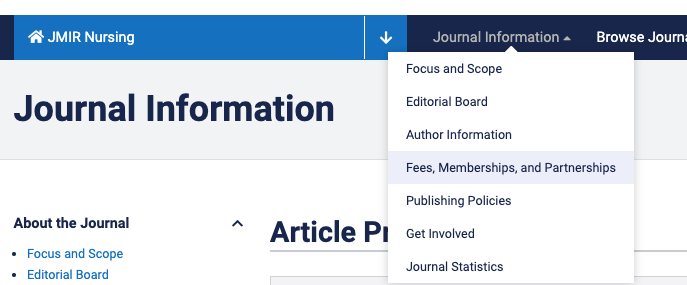 Exceptions (waived fees):
For more information on publishing without paying an APF, see I don't have any grant money - how can I publish in JMIR?
Special Fees in Exceptional Cases for Additional Editorial Work
See also: