A Visual Abstract is a brief summary of the key findings of an article, presented in a graphical format for easy uptake by readers. It gives the reader a quick overview of the main study findings at a glance, and helps them decide whether the paper is relevant to their interests. Such a representation of the study also allows for better dissemination of the article to a broad audience.
How does it work?
JMIR authors can choose to have a Visual Abstract created by a JMIR Publications in-house designer.
The Visual Abstract will be tweeted together with the paper (instead of the traditional non-text TOC image), will show up in the Table of Contents (TOC), and will be embedded in the paper.
As all our knowledge translation tools, this is an evidence-based strategy that has been shown to enhance the impact of a publication, as shown in a recent RCT:
Reference
Oska S, Lerma E, Topf J. A Picture Is Worth a Thousand Views: A Triple Crossover Trial of Visual Abstracts to Examine Their Impact on Research Dissemination
J Med Internet Res 2020;22(12):e22327
URL: https://www.jmir.org/2020/12/e22327
DOI: 10.2196/22327
PMID: 33275112
Example of a visual abstract (which was also tweeted) for the paper above: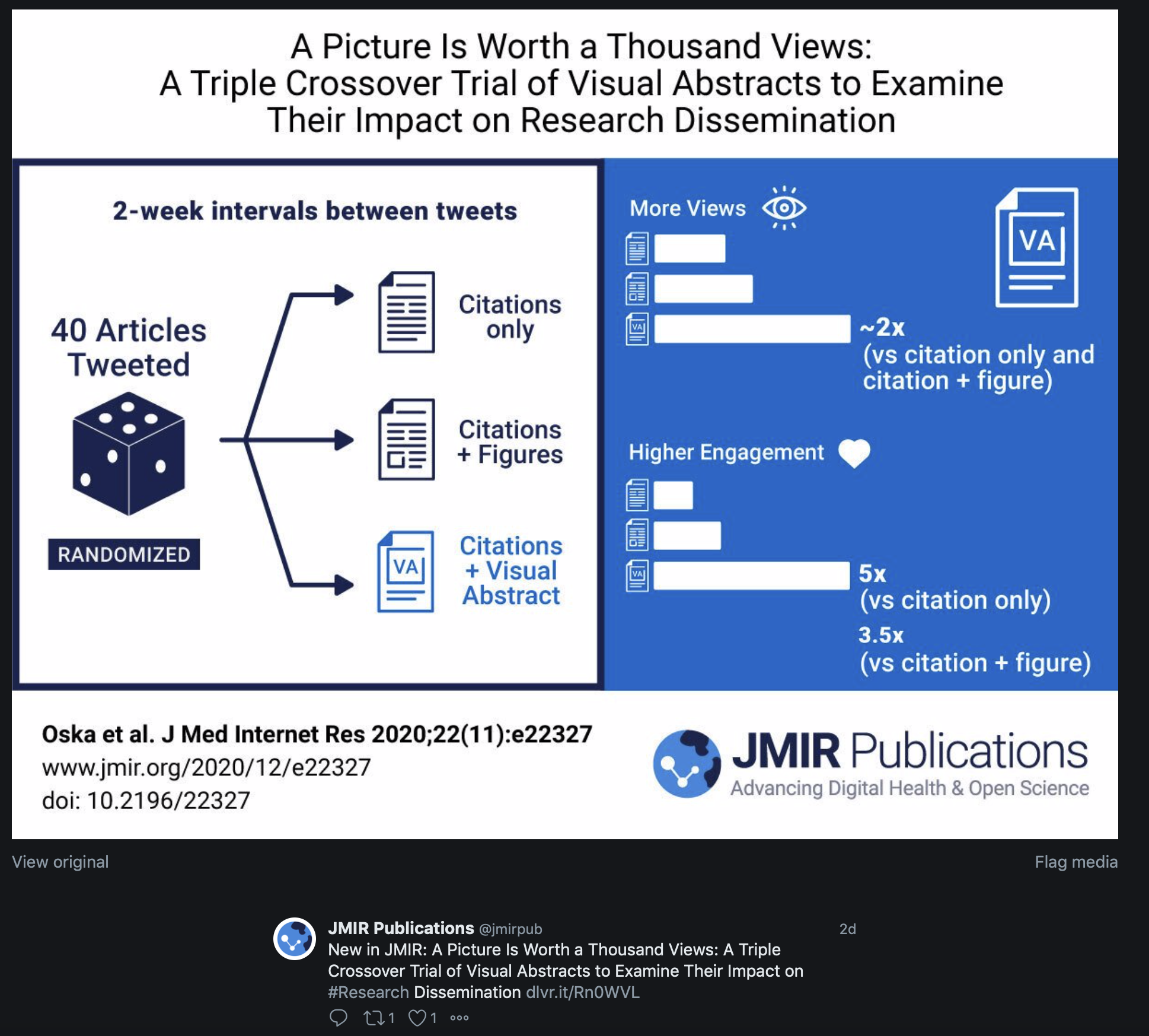 Another example of a published visual abstract:
Vaid A, Jaladanki SK, Xu J, et al. Federated Learning of Electronic Health Records to Improve Mortality Prediction in Hospitalized Patients With COVID-19: Machine Learning Approach. JMIR Med Inform 2021;9(1):e24207
URL: https://medinform.jmir.org/2021/1/e24207/
doi: 10.2196/24207
PMID: 33400679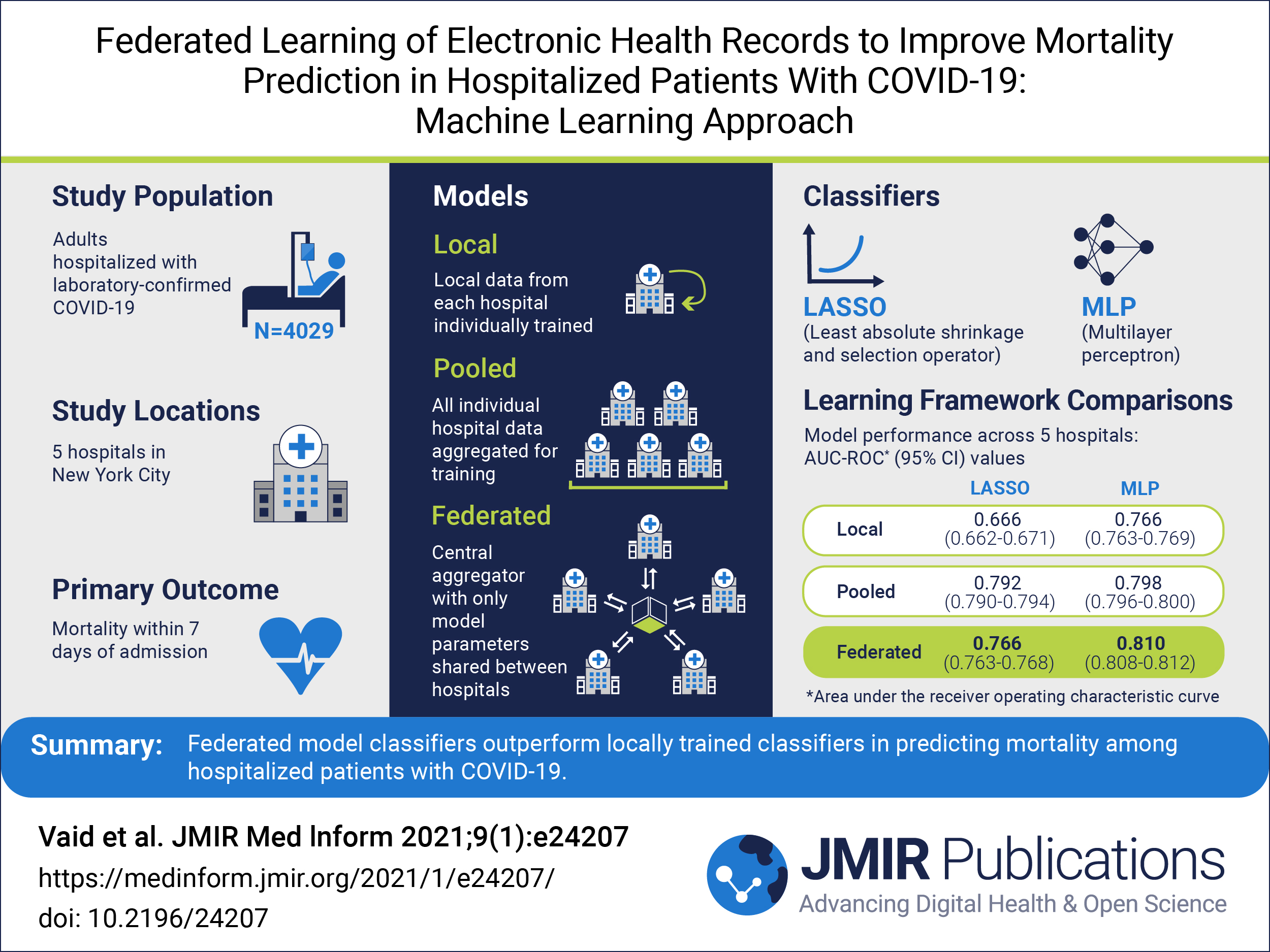 How can I opt in for this service?
This KT tool can be ordered when you check out and pay the APF for your article (see How can I order/pay for knowledge dissemination add-ons like TrendMD or sponsored Tweets?)
We recommend combining this option with our sponsored tweet service to further enhance dissemination.
If you opt for our Visual Abstract service, please also email us at support@jmir.org with a rough draft/sketch, a brief narrative, or 3-5 bullet points of the key messages to be conveyed in the visual abstract, so that our designers can help bring your ideas and vision to fruition.
Related: