When JMIR authors pay for the Article Processing Fee (APF) for an accepted paper, they can add "knowledge dissemination" options to their payment to amplify dissemination and maximize impact of their work among different audiences and venues, which include for example extra dissemination through TrendMD or sponsored Tweets. These choices are all optional.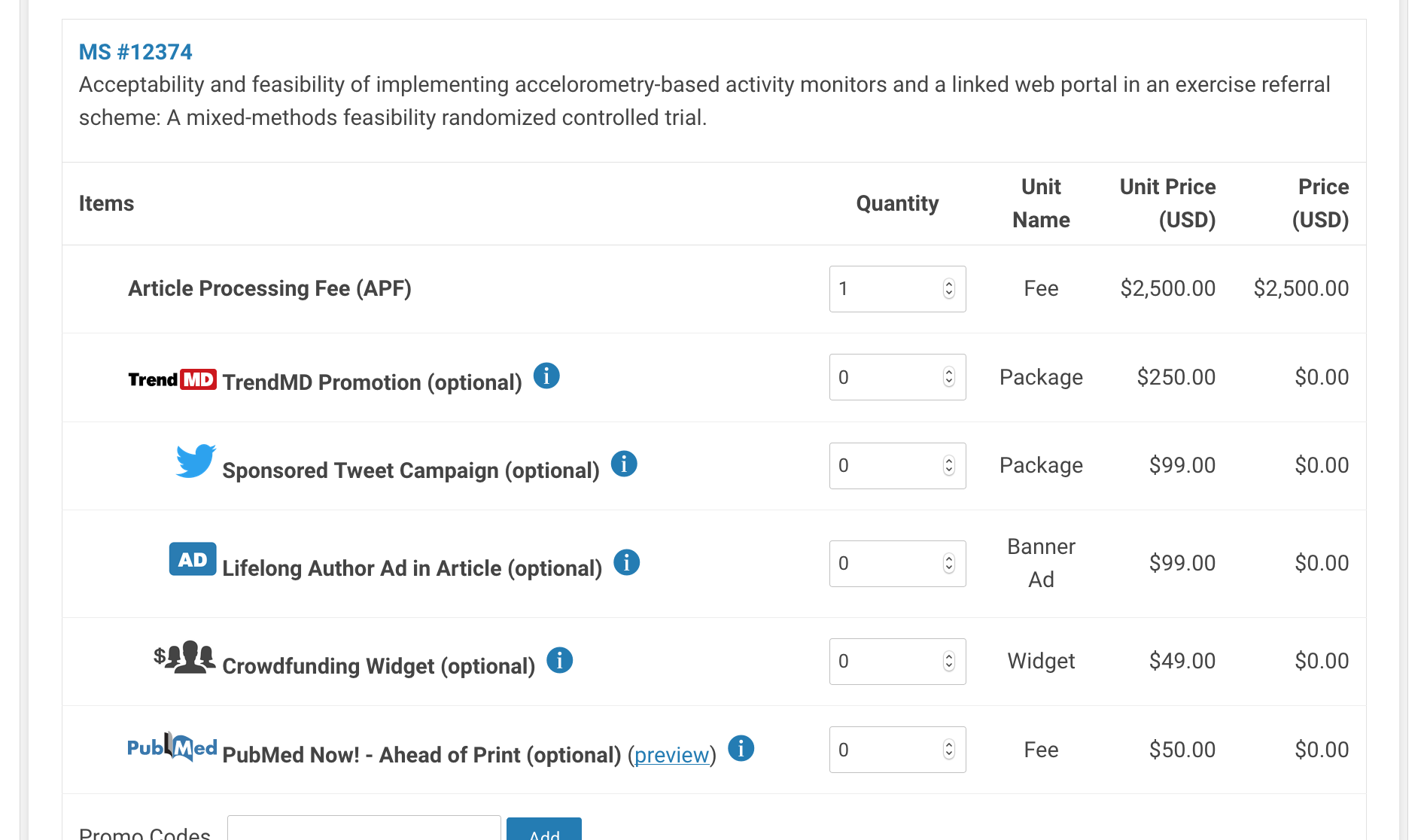 Some APF add-ons may be selected by default based on what we think would be the most beneficial to you. In such cases, there will be an "opt out" link either on the checkout cart or the invoice to remove the default selections.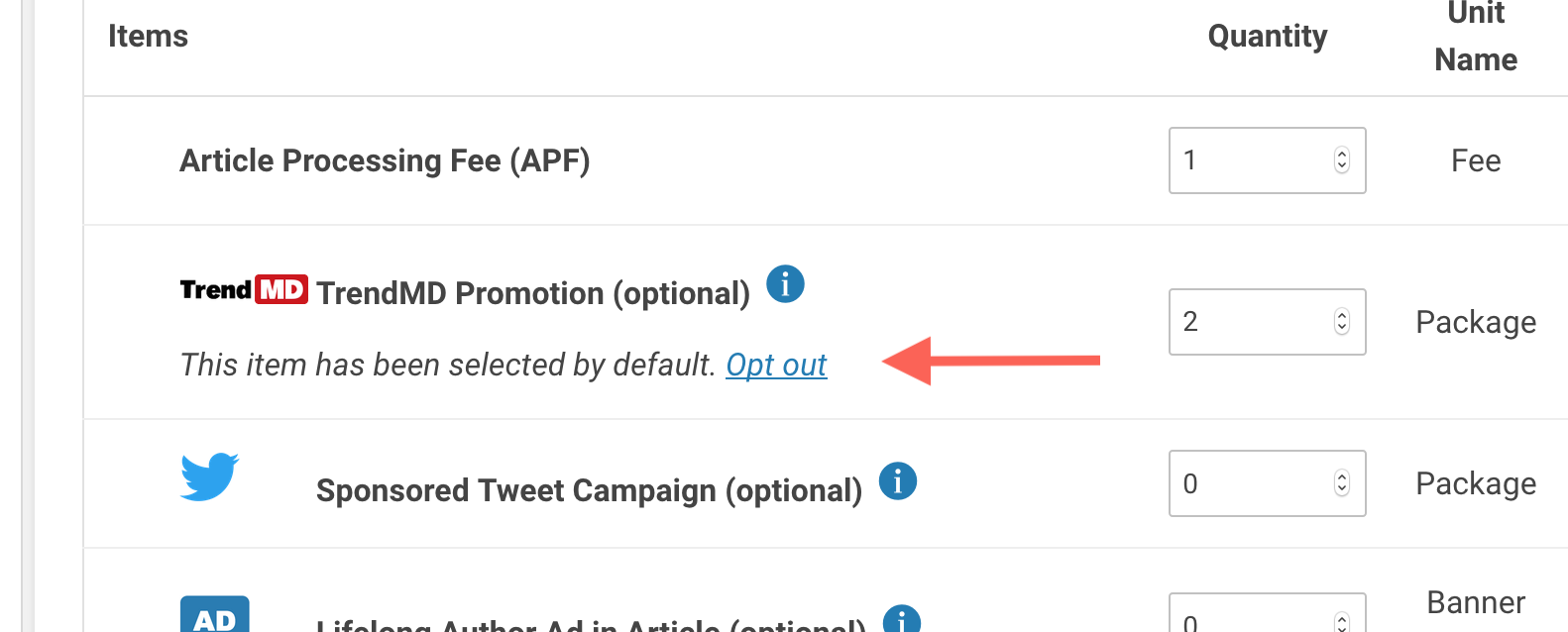 If the APF is already paid or waived, you can still generate invoices for each individual add-on by going to the Generate Invoices page. Please note that these options are only available if your article has been accepted for publication.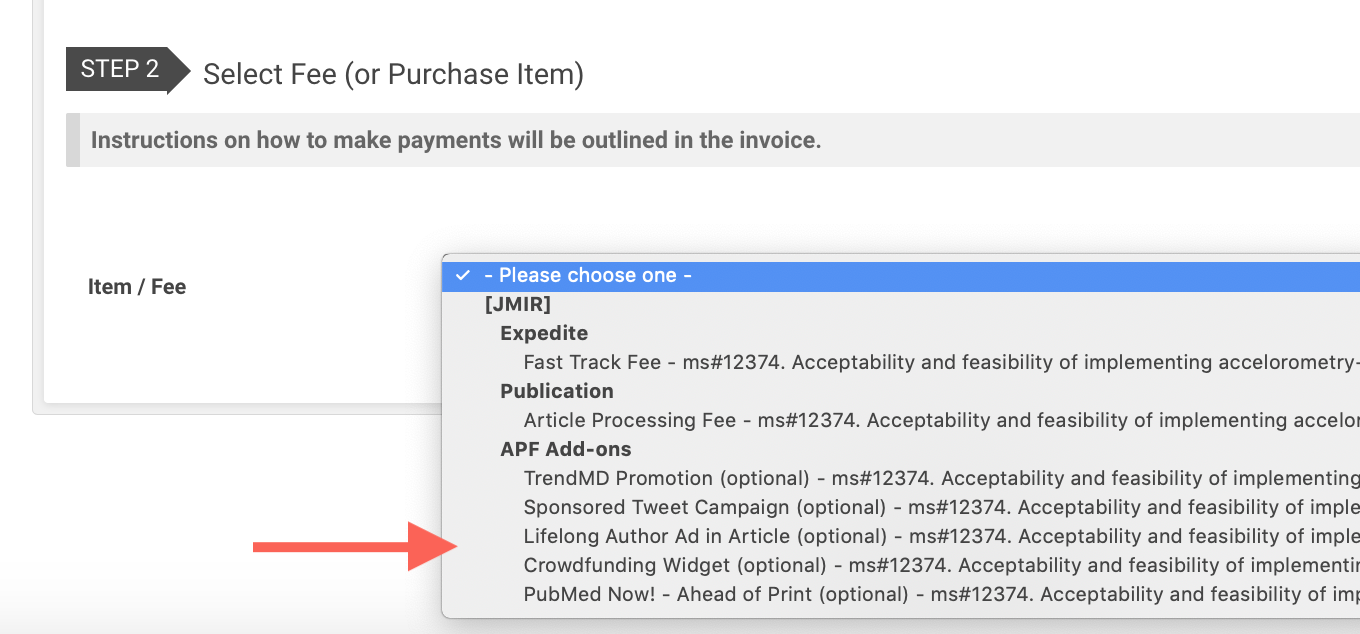 Invoices for each individual add-on will be generated with a quantity of 1 by default, to change this:
Proceed to the checkout page by clicking on the link in the Credit Card method section of your invoice.
In "Step 2: Your cart", you will be able to change the quantity.
To get a revised invoice, scroll to the bottom of the page and click on "Generate Invoice for Cart".
Related:
Notes:
TrendMD had a price change on June 19th, 2018.
PubMed Now! is available since Jan 2019