JMIR Publications, based in Toronto/Canada, is a leading scholarly publisher (Why is JMIR Publications a leading publisher?) of over 25 peer-reviewed journals specializing in health and technology (Which journals is JMIR Publications currently publishing?).
JMIR Publications is a mission-driven publisher (What is the vision and mission of JMIR Publications?). We aspire to be the leading eHealth publisher, advancing progress in the health, engineering and social sciences to ultimately help people to live happier and healthier lives using technology. JMIR Publications helps innovators in the health technology space to collaborate and to disseminate their innovations, ideas, and research results to the widest possible audience, in a timely manner, adding value to the quality of the work and adhering to the highest ethical and quality standards. We achieve this by using the Internet and the latest available technologies as well as by producing conferences and social media, and other innovative knowledge translation products. We also innovate in the scholarly communication space itself, experimenting with new business models, new models of peer-review and dissemination, and new technologies.
Our flagship journal is the Journal of Medical Internet Research (JMIR), with a Journal Impact Factor™ (JIF) of 7.08 (Clarivate 2022), but the publisher is also known for its' reputable and journal impact factor-ranked sister journals, such as JMIR mHealth and uHealth (JIF: 4.95), JMIR Mental Health (JIF: 6.33), or JMIR Serious Games (JIF: 3.36), as well as for its' Preprint server JMIR Preprints and JMIR Research Protocols, which publishes grant proposals and protocols in all areas of health research.
JMIR Publications is a cofounder of the Open Access Scholarly Publishers Association (OASPA) (https://oaspa.org/about/founding-members/).
The new JMIR offices (occupied since February 2019) are in the 130 QQE "City of the Arts" building at the beautiful Toronto downtown waterfront.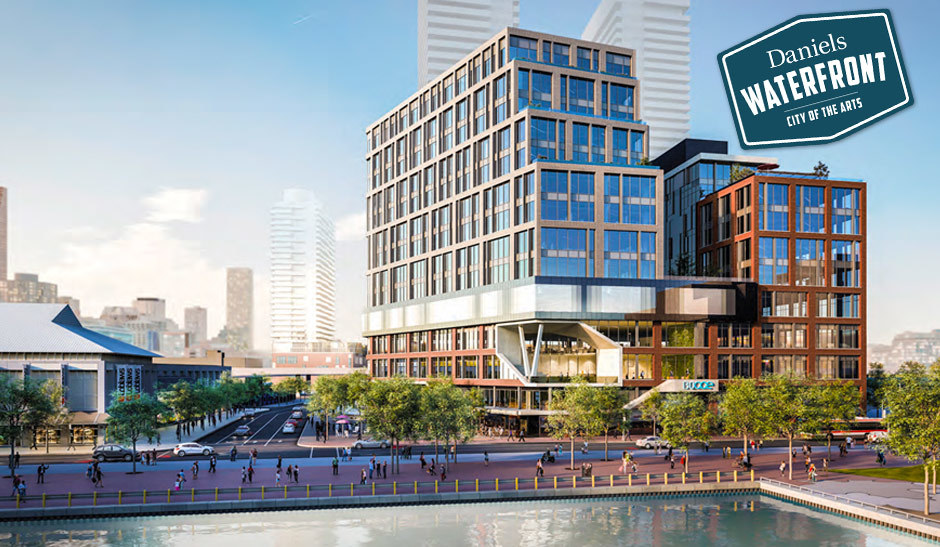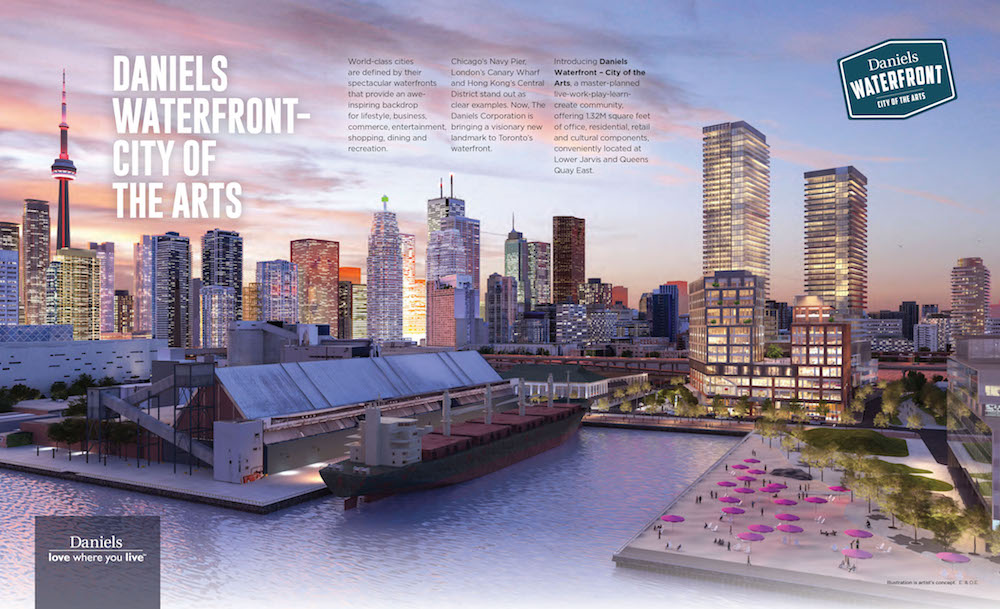 JMIR Publications is one of the fastest-growing companies in Canada, according to McLeans' Magazine and Business Insider. The Growth500 article below explains our beginnings and success factors.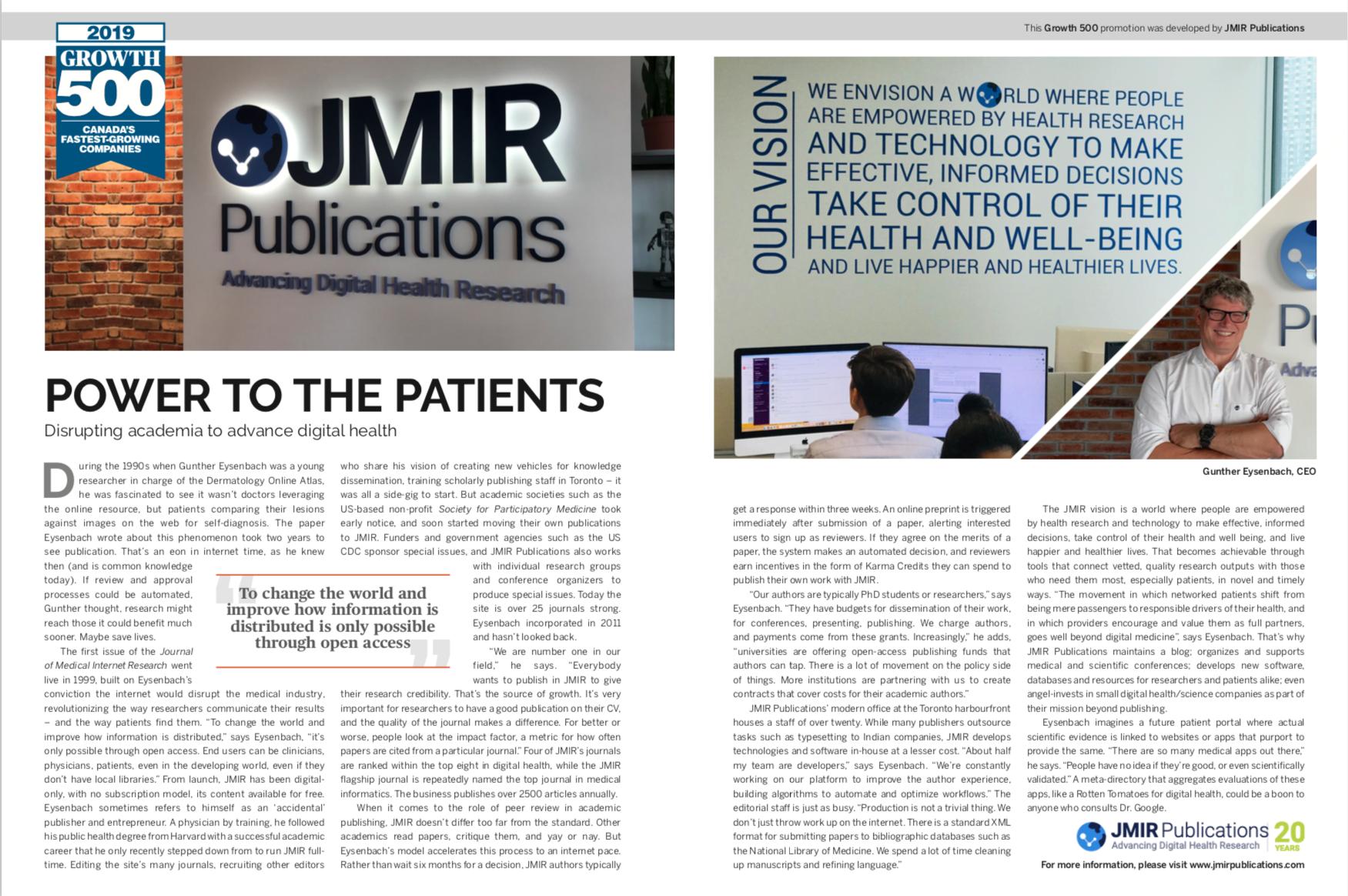 JMIR Publications is owned by Digital Health and Science Ventures Inc.
See also: