The Journal Impact Factor (IF or JIF) is published annually by Clarivate Analytics (Web of Science Group) in the Journal Citation Reports (JCR) and is defined as the number of citations in the previous year (e.g., 2015 for the IF released in 2016) to the citations to articles published in the preceding 2 years (e.g., 2013-2014), divided by the number of articles published during that time. The Journal Impact Factor is a metric of excellence for a journal, it is not an article-level metric (article-level metrics are citations to a specific article, as well as altmetrics, tweetations, twimpact factor).
The Impact Factor is an increasingly controversial metric due its frequent misuse, e.g., administrators comparing the "raw" Impact Factor score across disciplines, as well as the lack of transparency with regard to the internal procedures and arbitrary and slow journal selection procedures on the part of Clarivate Web of Science. This disadvantages journals in smaller disciplines such as medical informatics, which traditionally have less citations than for example multidisciplinary or general medicine journals. As one innovation, Clarivate Web of Science is now ranking journals by quartile (Q1, Q2, Q3, Q4), within their discipline.
While we at JMIR are proud of our leading position when ranked by Journal Impact Factor (JMIR: 7.08, JMIR mHealth and uHealth: 4.95), we also discourage obsession over the impact factor (in particular if abused as proxy to assess the quality of individual articles). Still, our ranking in the JCR is an important validation that even as small open access publisher we can compete with journals published by publishing giants.
For 10 years now, JMIR is consistently ranked in the first quartile (Q1) in both of its disciplines, medical informatics and health services research, as well as among the over 2000 "Clinical Medicine" journals indexed in JCR.
The screenshot below shows JMIR's ranking from 2006-2016.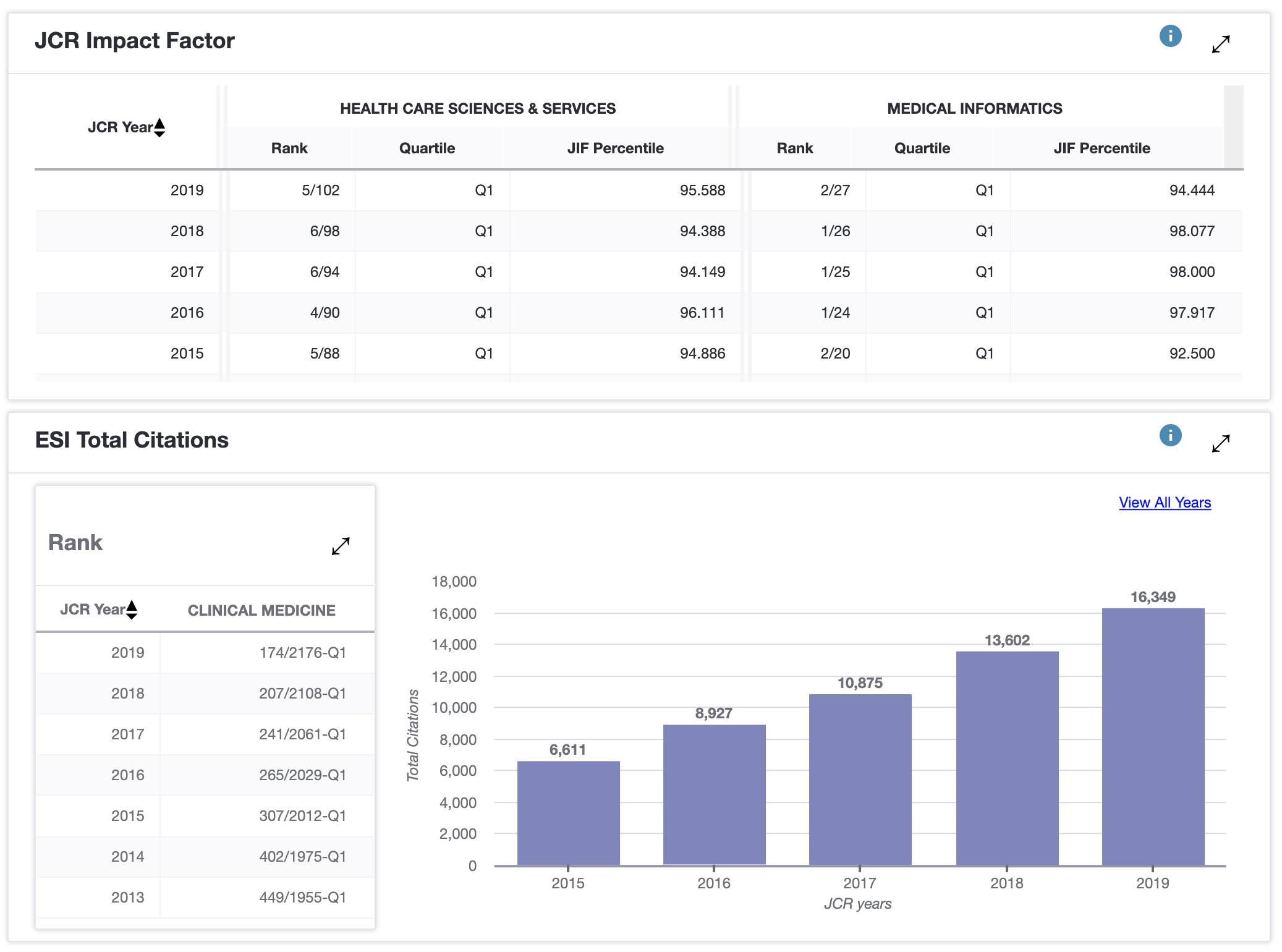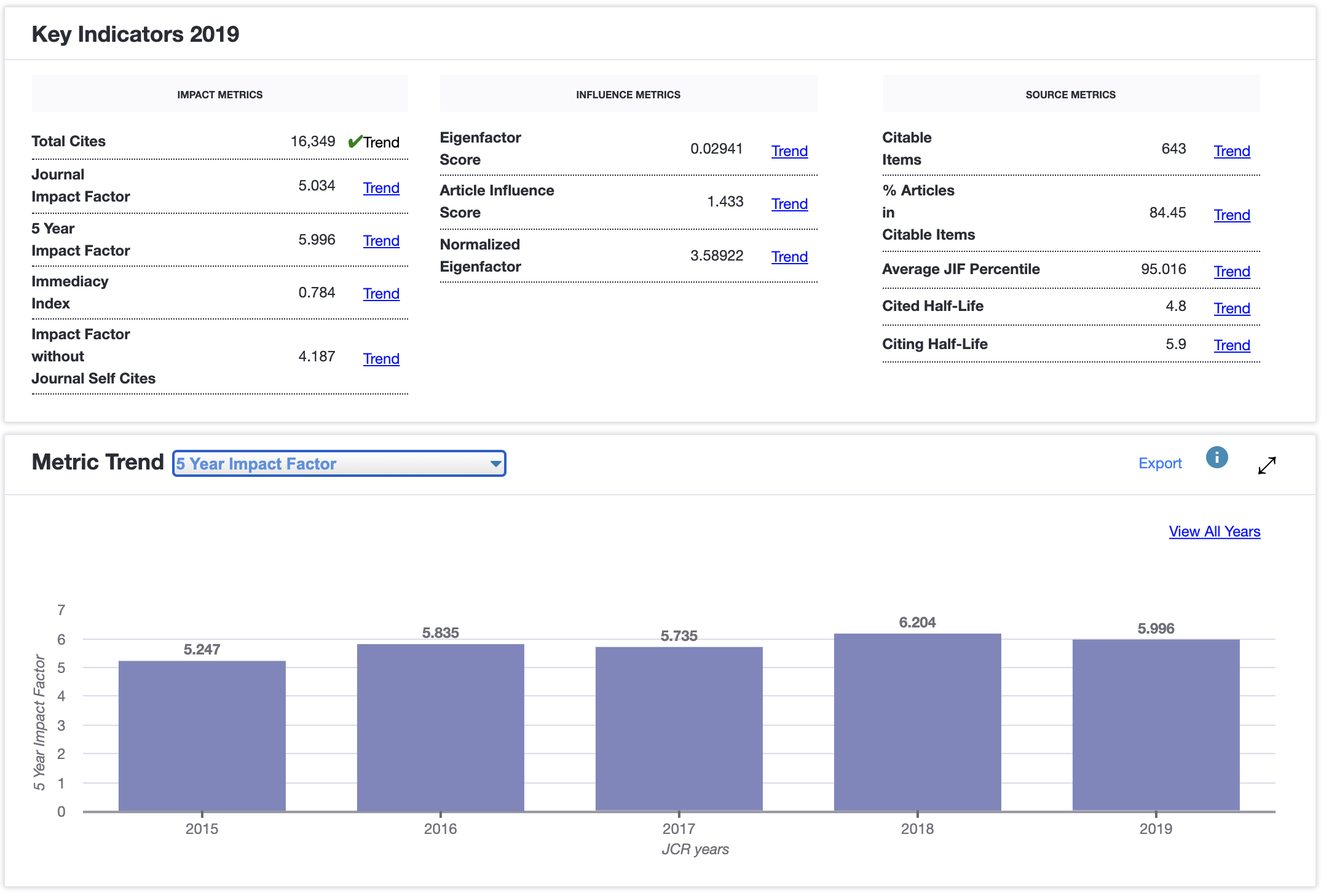 Examples:
For staff only:
See also: