The Impact Factor is a tool for libraries and journal editors to study the ranking of a journal within a discipline. It is conceptually wrong to use the Journal Impact Factor to assess the importance of an article for tenure and promotion purposes or research evaluation of individual researchers or research groups. The San Francisco Declaration on Research Assessment (see DORA statement) clearly states that any other use of the impact factor is misuse: "Do not use journal-based metrics, such as Journal Impact Factors, as a surrogate measure of the quality of individual research articles, to assess an individual scientist's contributions, or in hiring, promotion, or funding decisions.".
Other international standards and policies are going into a similar direction, e.g. the Leiden Manifesto.
Even China - notorious for misusing impact factors - is changing its' policies, see "Some Suggestions on Standardizing the Use of SCI Paper Indexes in Higher Educational Institutes and Establishing Correct Evaluation Orientation", and "Some Measures to Eliminate the Bad Orientation of "Papers Only" in Science and Technology Evaluation (Trial)".
JMIR journals are all top-journals due to rigorous peer-review and selection criteria, and despite differences in the impact factors (or due to the fact that some journals have no official impact factor yet) it is wrong to assume that papers published in higher–impact factor JMIR journals are more important papers than those in lower or no-impact factor JMIR journals.
When we suggest a transfer of a paper to another JMIR journal then this is done because of better fit into the scope of that journal and not because of the impact factor (Why has my article been transferred to another journal (or a transfer has been suggested), and what are my options?).
We urge authors to refrain from playing "impact factor games" (e.g. focus on the IF or a journal or withdraw a paper to publish the paper in a higher–impact factor journal), which is considered poor scientific practice, and is often based on a misunderstanding on what the impact factor measures or how research should be (and in practice is) evaluated.
All JMIR journals are open access and if a paper makes an "impact" then it will be cited accordingly, and the correct metrics to use for the impact of a research contribution or researcher are article-level citations and altmetrics.
We will not repeat the many flaws and pitfalls for using the Journal Impact Factor as proxy metric, as this is explained in the statements cited above, but for starters, the Journal Impact Factor assesses the journal, not the specific article, and Clarivate has been extremely slow in indexing new and emerging journals, and it takes many years to get new journal in an emerging field (in our case, digital health) even indexed. Out of 30 journals published by JMIR Publications, only a handful has even an impact factor, often with dubious explanations such as "there are already a sufficient number of public health journals in SCIE" by Clarivate. Clarivate's evaluation is neither transparent nor reproducible, and academia should not put the responsibility of assessing students and faculty into the hands of a commercial company which is known for lack of transparency.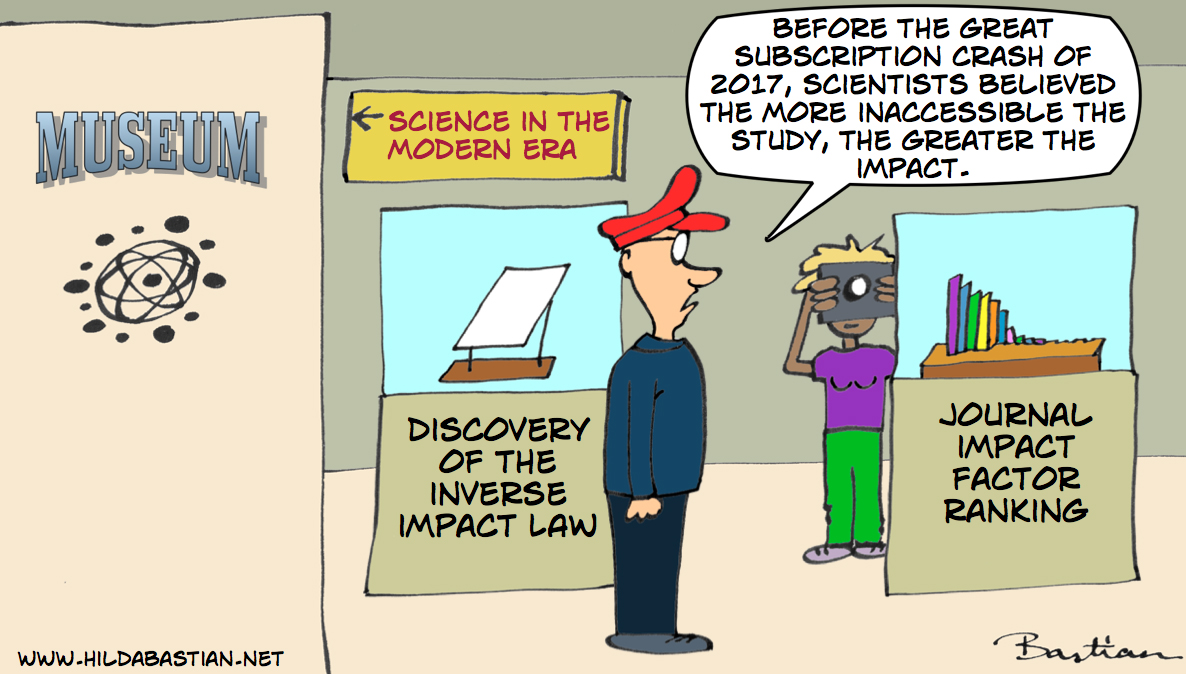 Related:
See also (external links):