Important: Because of a system change, the Karma credit program will be put on hold - accruals end on Jul 31, 2022, and redemptions must be made before Oct 31, 2022. Please read the KB article on Karma Credit Sunset.
Firstly, find your way to the checkout page. A link can be found in the Credit Card section of your invoice.
On any checkout page, enter karma into the Promo Codes box and click on the Add button. The Karma Credits line item will be added to your order, showing how many Karma Credits are available to be redeemed.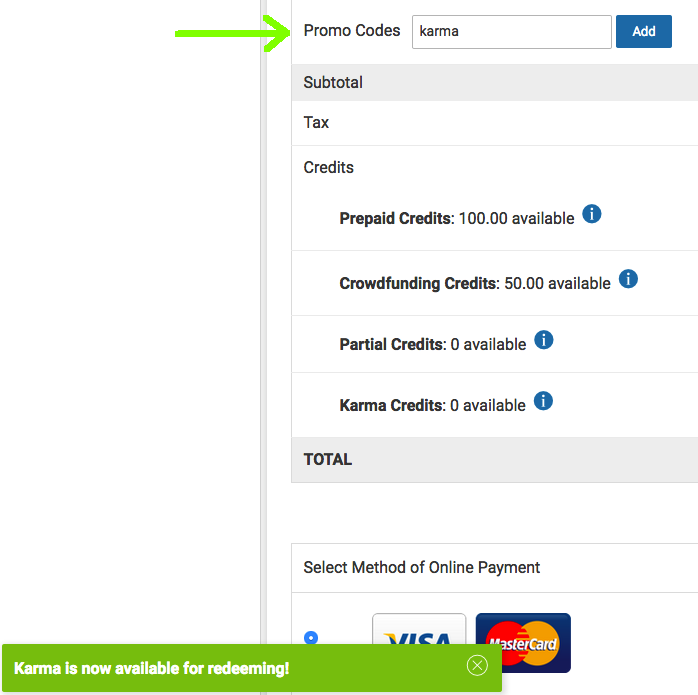 You can choose how many credits to redeem by entering a number directly into the input box. Credits will only be deducted when the order is paid for.
Once payment is made and the order is processed, a record of Karma Credits being redeemed will show up on your Karma Credit Statement.
Please note that Karma Credits cannot be redeemed when purchasing Prepaid Credits.
Karma credits must be redeemed at the time of checkout. We do not give refunds for unused karma credits that were unclaimed at the time of the checkout.
Related articles: