A user using the ORCiD to login to the JMIR system, with a primary login account set, can change the primary login account by following the instructional steps below.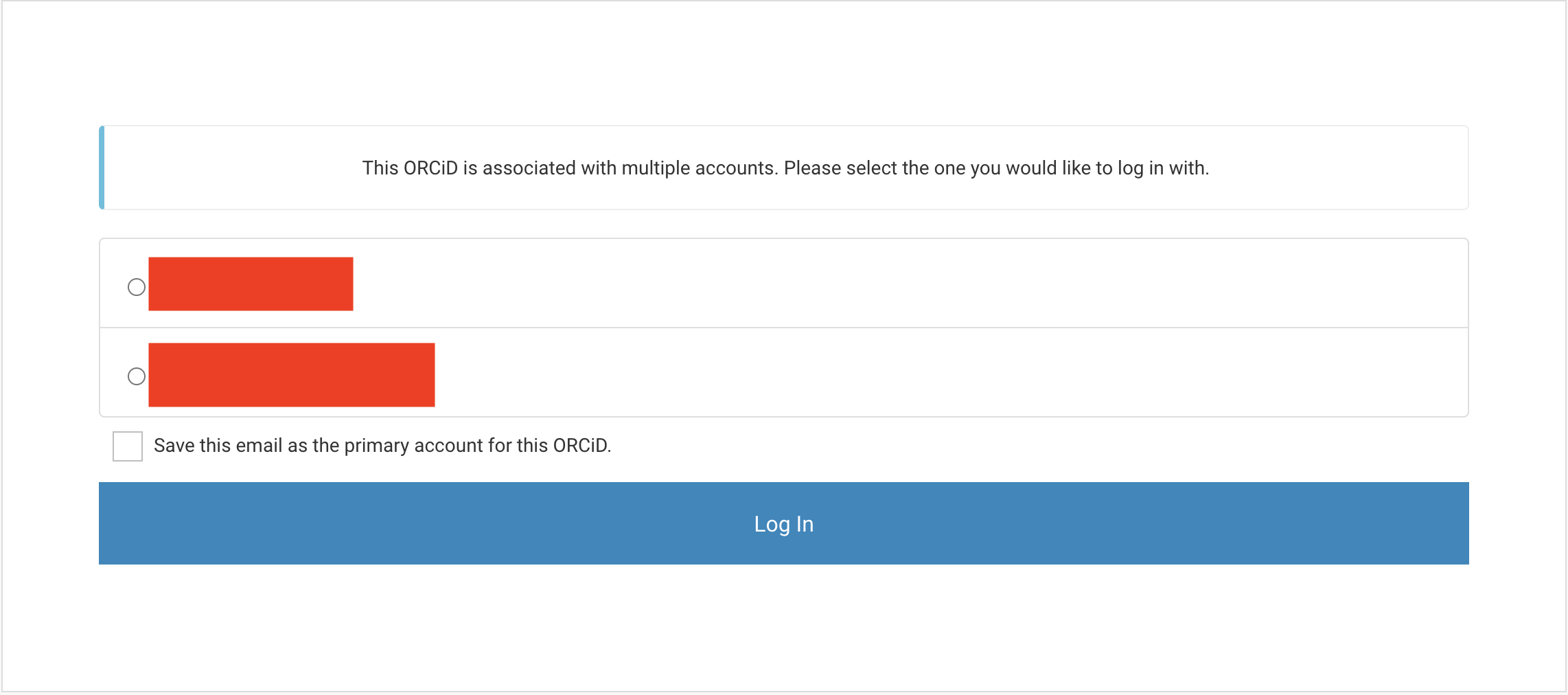 Go to the user homepage and click on "Edit Profile"
On the Edit profile page. Click on the "Accounts" tab on the left-hand side. This tab displays all the associated accounts with your ORCiD
Click on the "Make Primary" button corresponding to the account that you would like to set as your primary login account. The account thus chosen will be set as a primary account for the subsequent logins.
In order to login to the newly set primary account, logout from the current account and login to the JMIR system using ORCiD