For some journals we have - in partnership with BioRxiv and MedRxiv - implemented a mechanism to transfer your preprint to our journals for peer-review. The transfer is as easy as picking the target journal from the drop-down list on Biorxiv or Medrxiv to transfer the preprint to JMIR or JMIRx (forthcoming) for peer-review and publication/indexing in PubMed/PMC.
BioRxiv and MedRxiv are preprint servers and they do not solicit peer-reviews. Peer-review (the "stamp of approval" in academia) is only conducted if the preprint is also submitted to a journal.
We ask to chose this option on BioRxiv/MedRxiv only if the paper has not been submitted elsewhere already. It violates scientific norms to submit your paper/preprint to multiple journals at the same time. Submission to BioRxiv/MedRxiv alone is obviously not a problem as 
Once transferred to a JMIR journal, we first either create a new user account for the author, or match it against existing user accounts based on ORCID or email address.
Authors will then receive an email that contains a unique link that allows them to complete the submission. The submission is not complete until the author logs in and completes the submission.  
As authors work through the submission form, we have prepopulated the submission form with the metadata we received from the Preprint server. Please review the prepopulated information and confirm or edit it. There are only a few fields that have no information prepopulated (most notably, we ask you to nominate reviewers).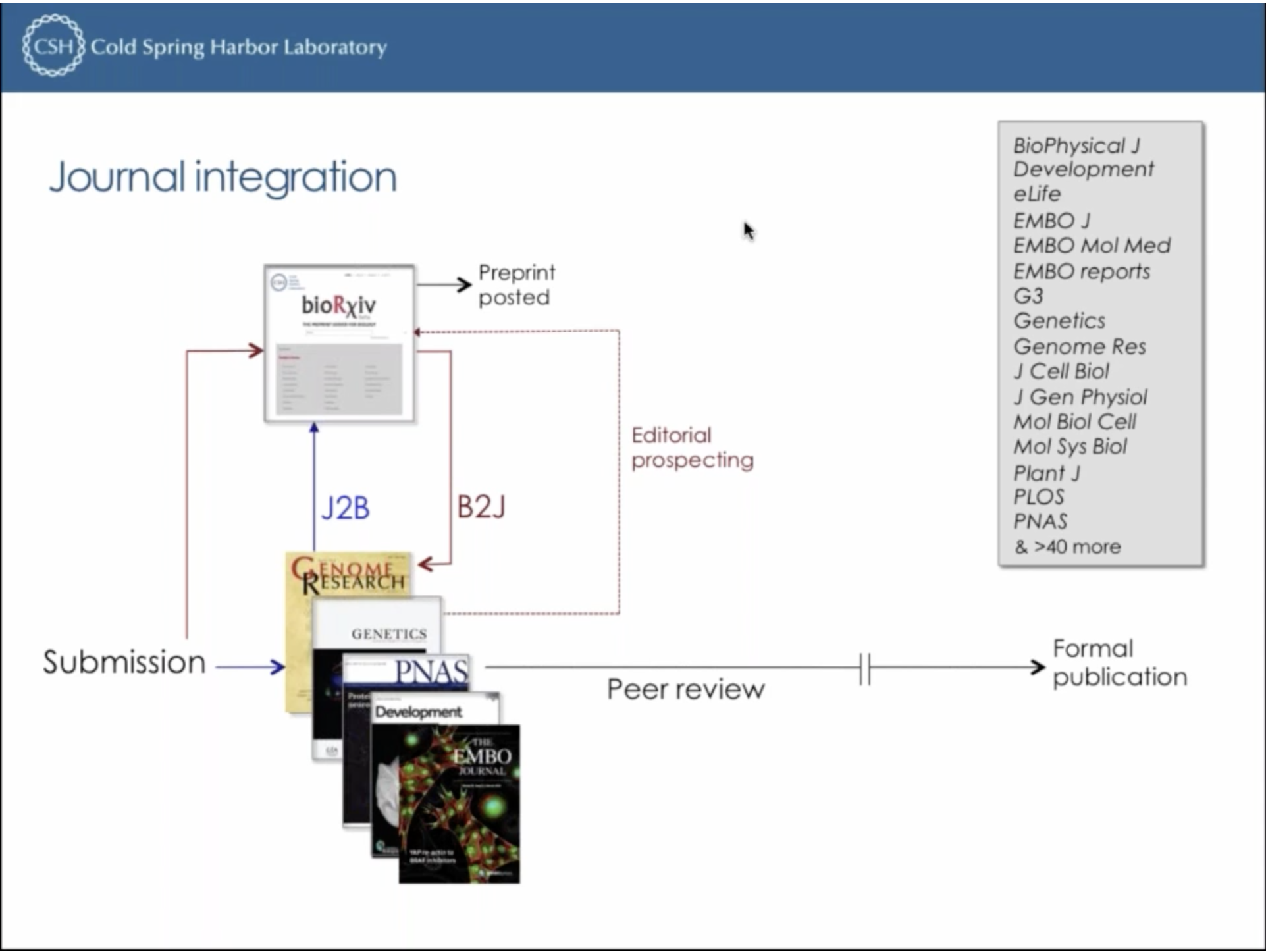 (in the above image, please note that the J2B pathway is not (yet) implemented, rather, JMIR Publications has its' own Preprint server)
We are currently working on the integration for the following Preprint servers / Journals:
MedRxiv
Journal of Medical Internet Research
JMIRx|Med
BioRxiv
JMIR Biomedical Engineering
JMIR Bioinformatics and Biotechnology
JMIRx|Bio
Related articles: