1. Look for the annotation icons in the upper right corner of the screen. Click on the top icon "<"

2. Click on "Sign up" to create a Hypothes.is account or log in if you have already one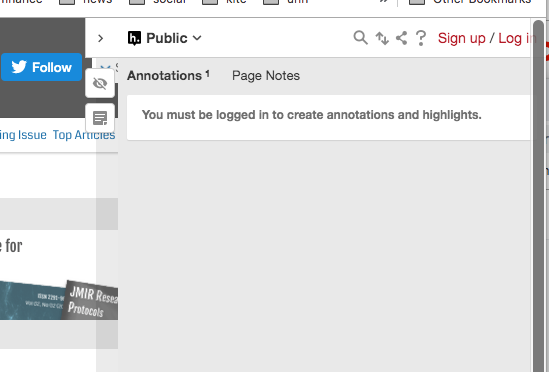 3. After login, you can highlight any passage on the webpage and add an annotation, for example a question for the author or - if you are the author of a preprint currently under review - a correction you intend to make in the revision (preprints are "frozen" and cannot be edited while they are under peer-review).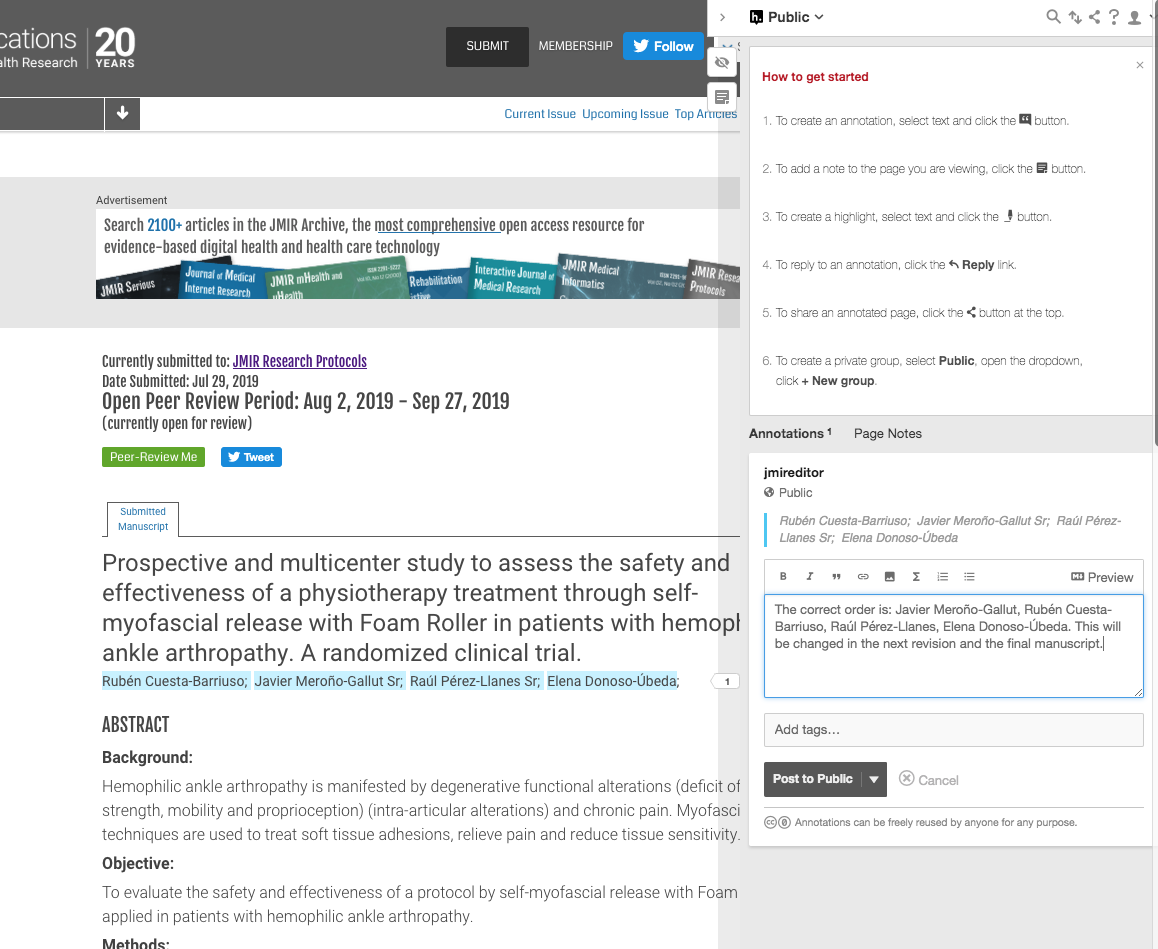 4. For the reader, the annotation shows as a highlighted section. When clicked, the annotation is revealed and other readers can respond to it