Sometimes, WebCitation API (http://www.webcitation.org/) takes a long time to archive a URL and eventually, the process may hang and halt the RefCheck saving process. The workaround to archive a URL using WebCitation, you can just do the following simple steps and avoid the delay in your Copyediting stage:
Copy the URL of your RefCheck page

Insert the URL you wanted to archive in "URL to Archive [url]:" textbox

Type in your email address

Then, click on `submit` button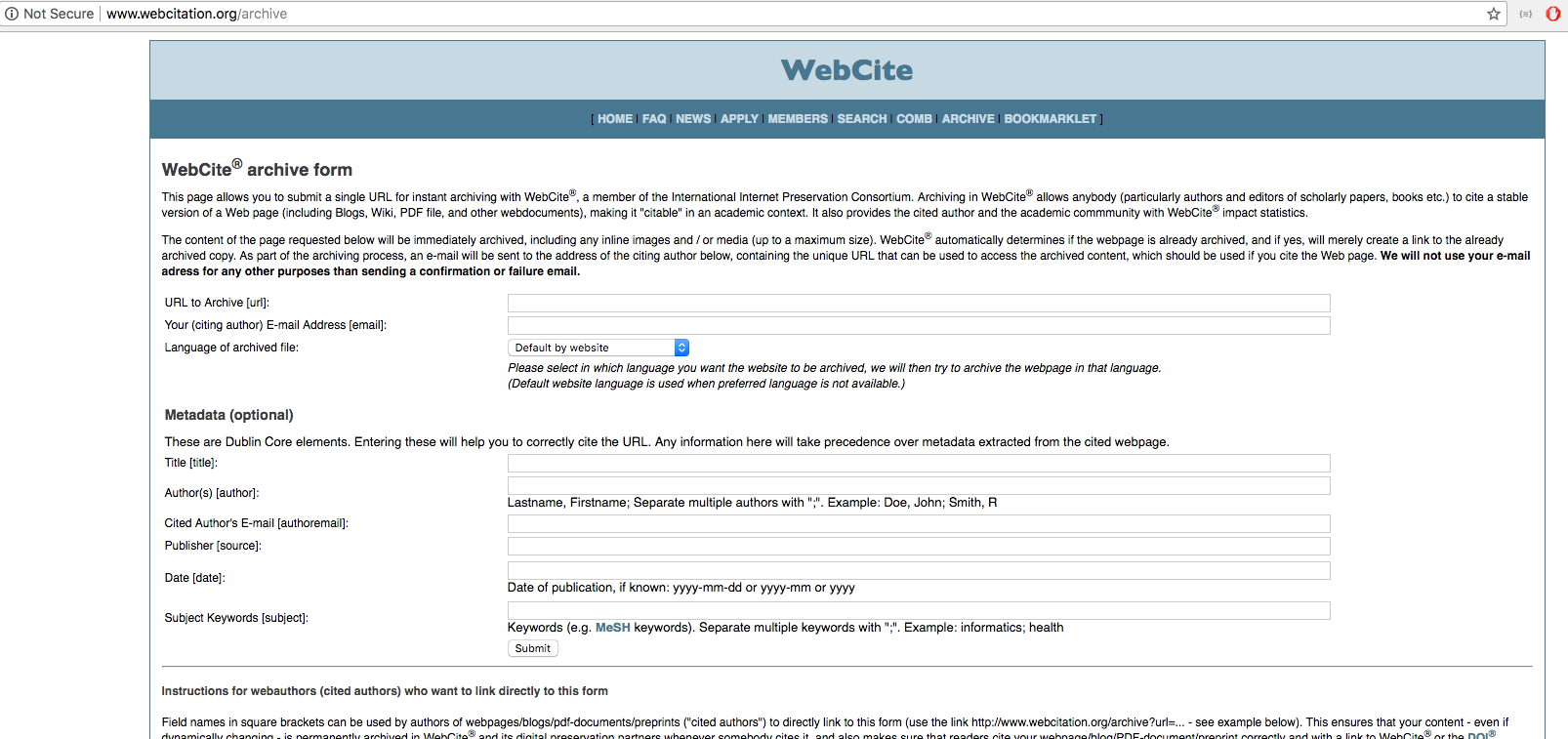 When WebCitation has completed the archiving process, you will see a page with a Webcite ID and you will receive a confirmation email from WebCitation with Webcite ID.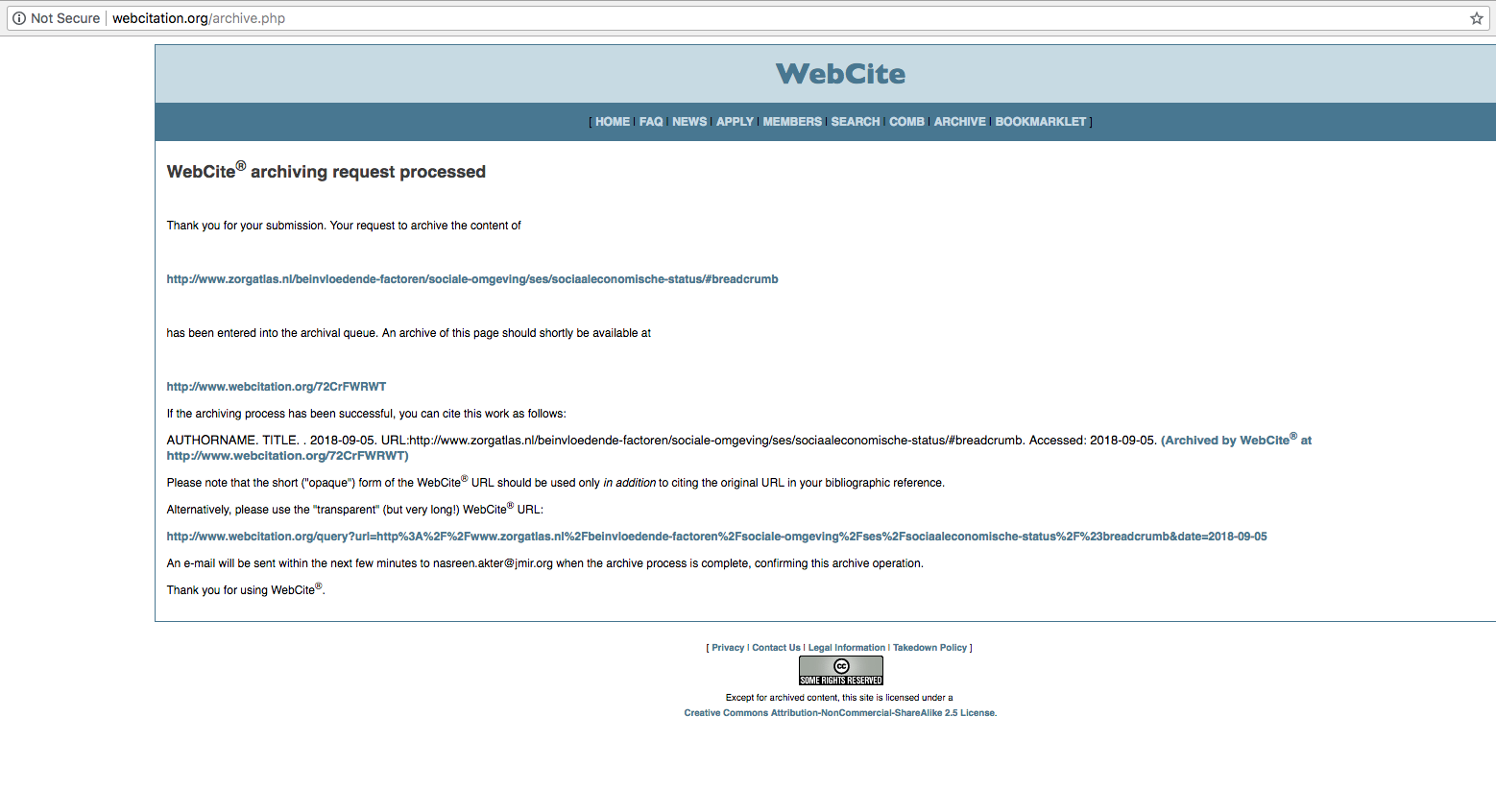 Now, go back to the RefCheck page, you can copy and paste the RefCheck URL from step 1 above.
The format of RefCheck page is http://[Journal_URL]/citations/parse/Article_ID/File_ID/Version_Number
You must replace Journal_URL with the URL of journal of your manuscript
You must replace Article_ID with your article ID
You must replace File_ID with your file ID
You must replace Version_Number with an integer
Your RefCheck page should look like
http://jmir.org/citations/parse/1234/123/1

http://formative.jmir.org/citations/parse/10000/207657/2
Insert the Webcite ID from the email you received in the Webcite ID textbox.
Insert the date when you archived the URL on the Access Date textbox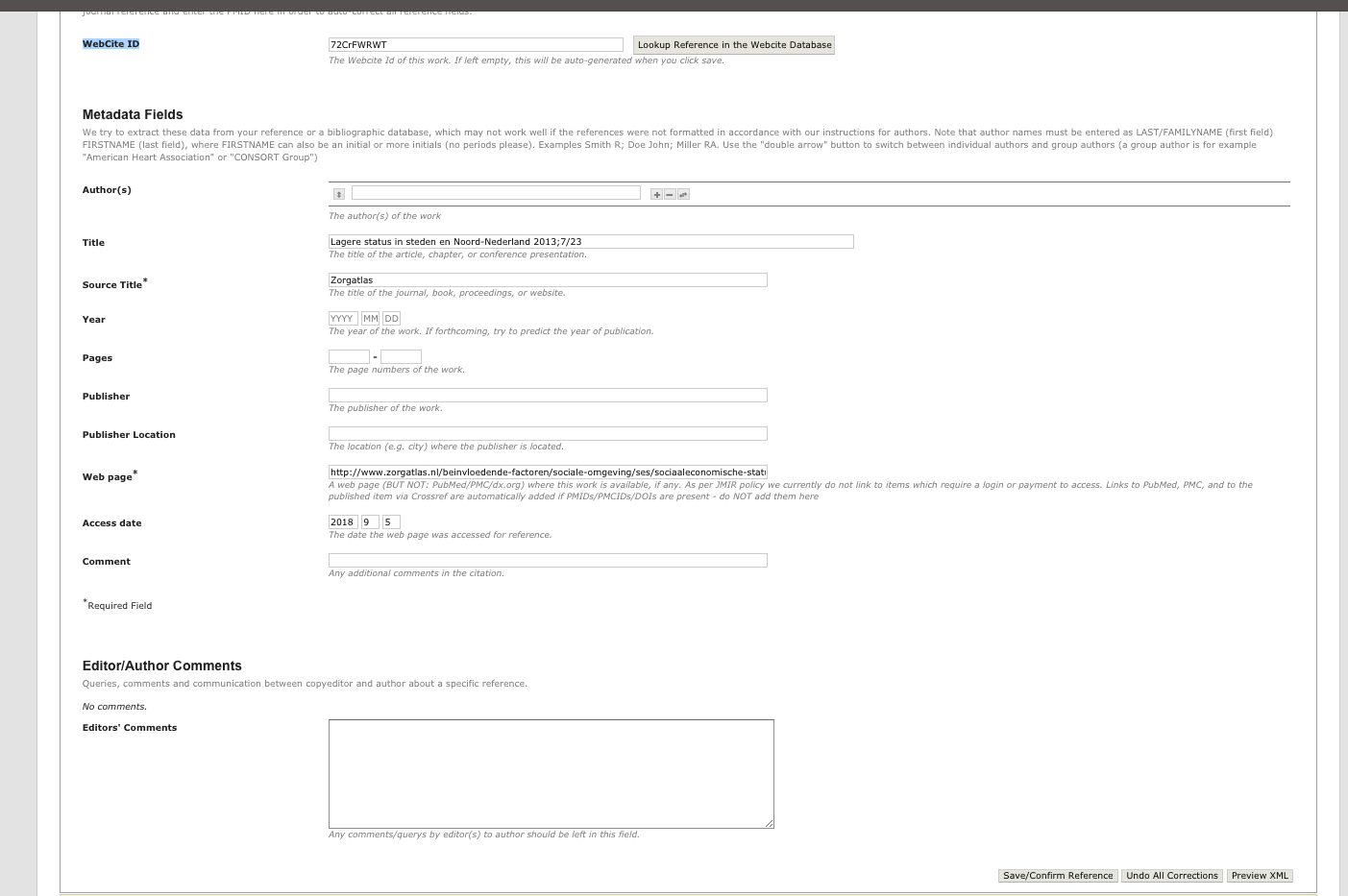 When you finish, click on 'save the citation' button.