To check if we received your payment, go to your user homepage and click "View Receipts". If your payment does not appear here, then we have not received it.
In case of wire/cheque payments, we may not have received or entered it into our system yet. Please see the following for more information: Did you receive my cheque or wire/bank transfer?
You also get a receipt by email once we received your payment.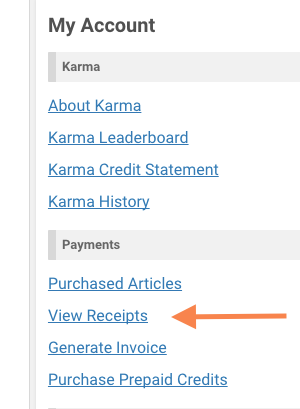 Related: