Option a) To decline, only one click is required: Simply click the decline button in the review form.
If a page with a red "Review Request Declined" appears, then this response has been registered. No further action is necessary.
Option b) Alternatively, in the review request email, in the first line, there is a link to the peer-review form (e.g. https://www.jmir.org/reviewer/submission/166100?key=xxxxxx) , where you can click the green CONTINUE button under "Accept or Decline Review Request after selecting "I decline to do this review" radio button.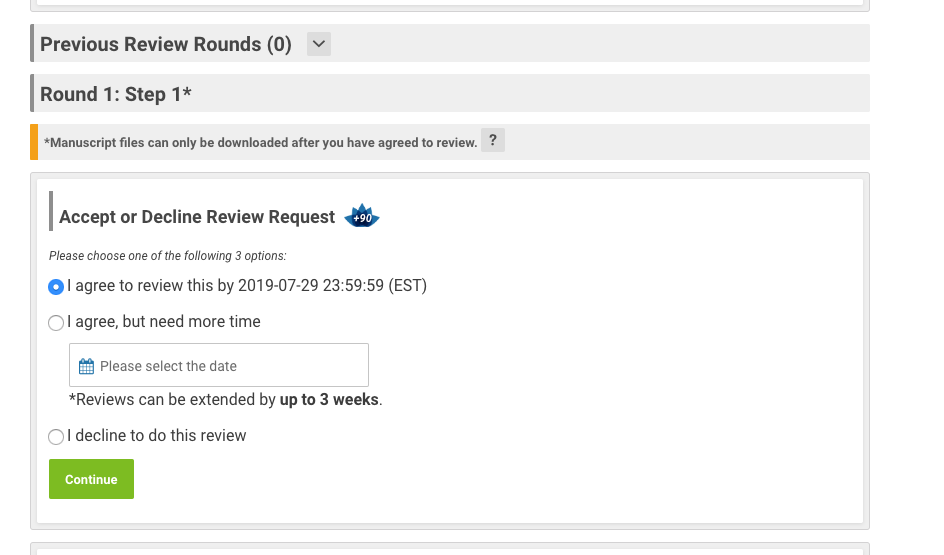 After you declined (optional!)
You may want to suggest additional reviewers (for which we award 2 Karma points per reviewer, up to 4 points), or enter your review interests to receive more targeted review requests in the future, but this is optional.
If you change your mind and want to review the article, click the red "Undo" button, and then accept the review request. We hope that you change your mind or accept future review requests - after all, you will up to 100 Karma points ($100) for that!  (see Karma Credits - What are they and how to collect them?)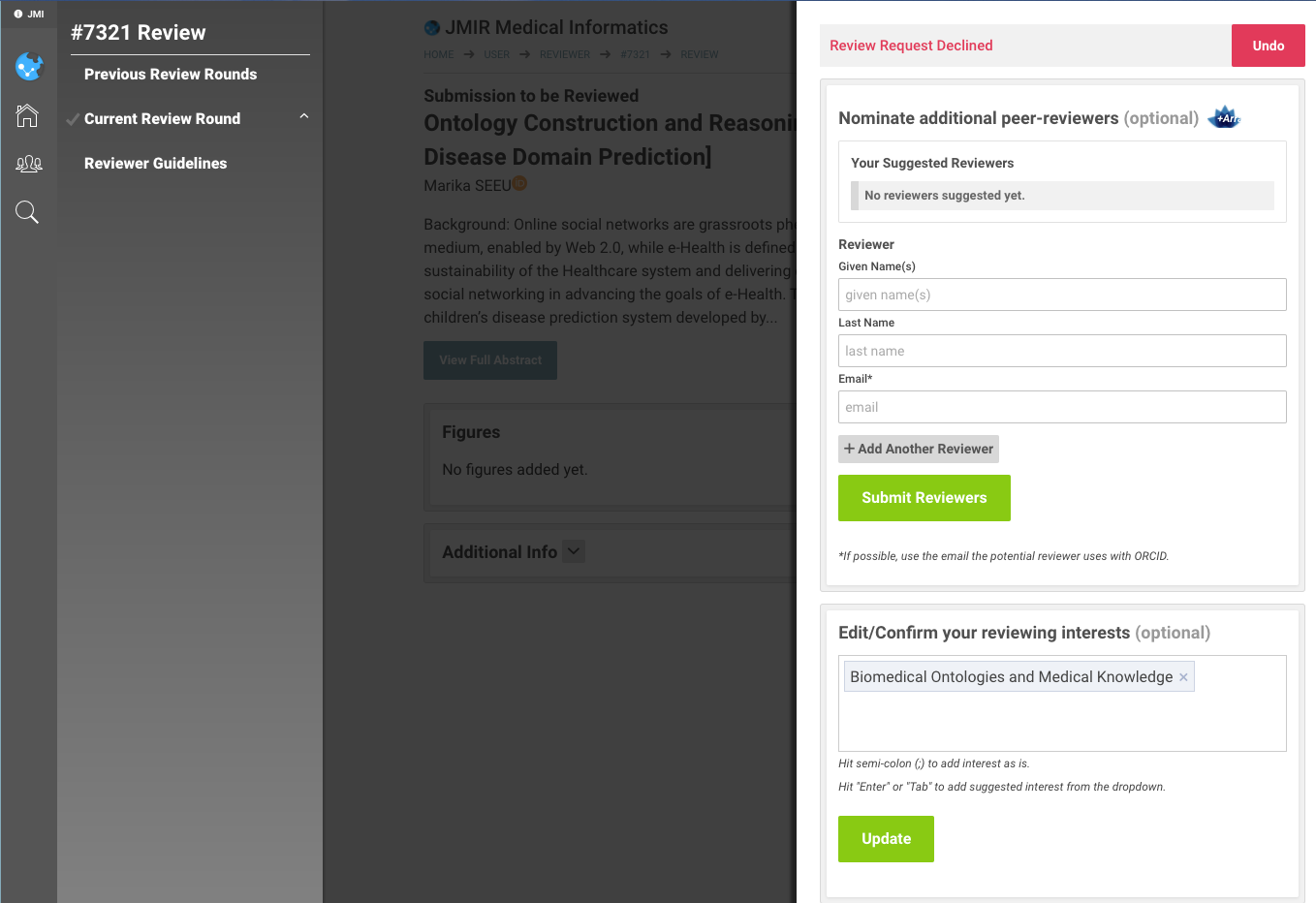 If you initially accepted to review the paper, but decide to not review it, go to the review form linked to in the invitation email, and click the CANCEL button. More information can be found under these articles: