You can access the paper you have been asked to review two ways.
Option 1
1. Accept the review invitation
See also How do I accept a review request?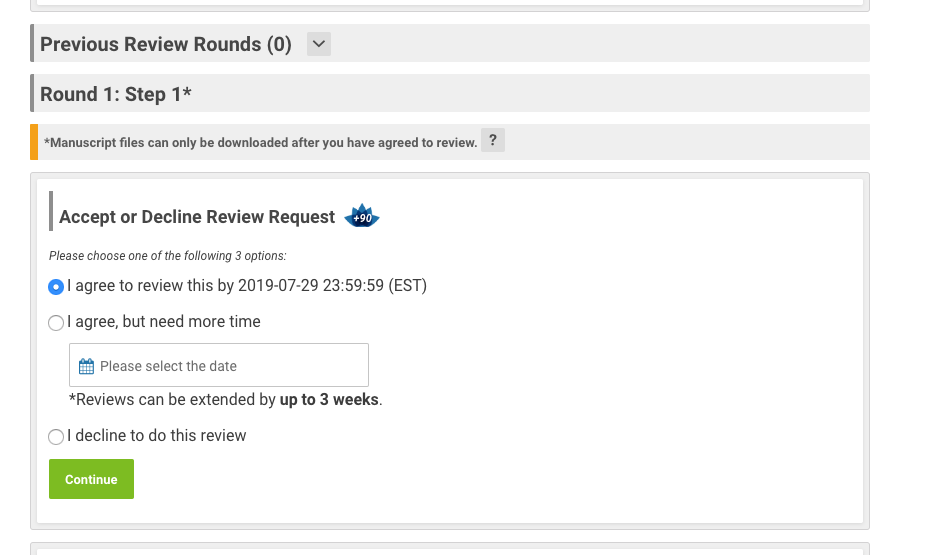 2. Download the manuscript and supplementary files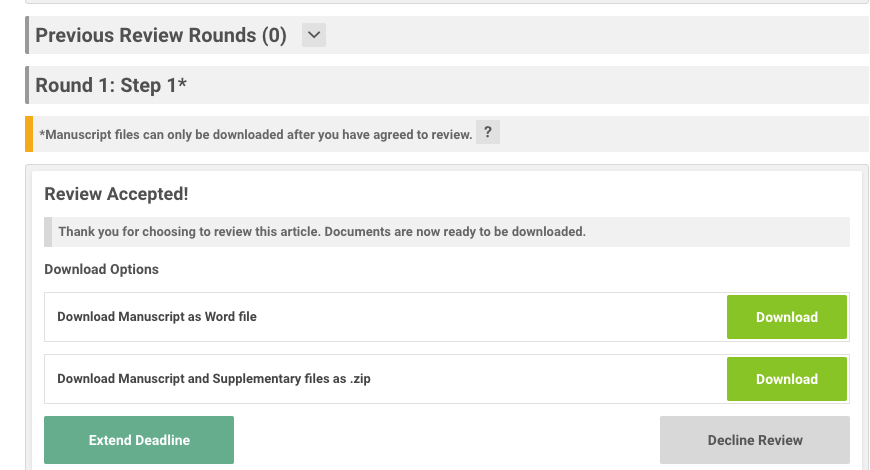 ---
Option 2
1. Login as a Reviewer to view all active review requests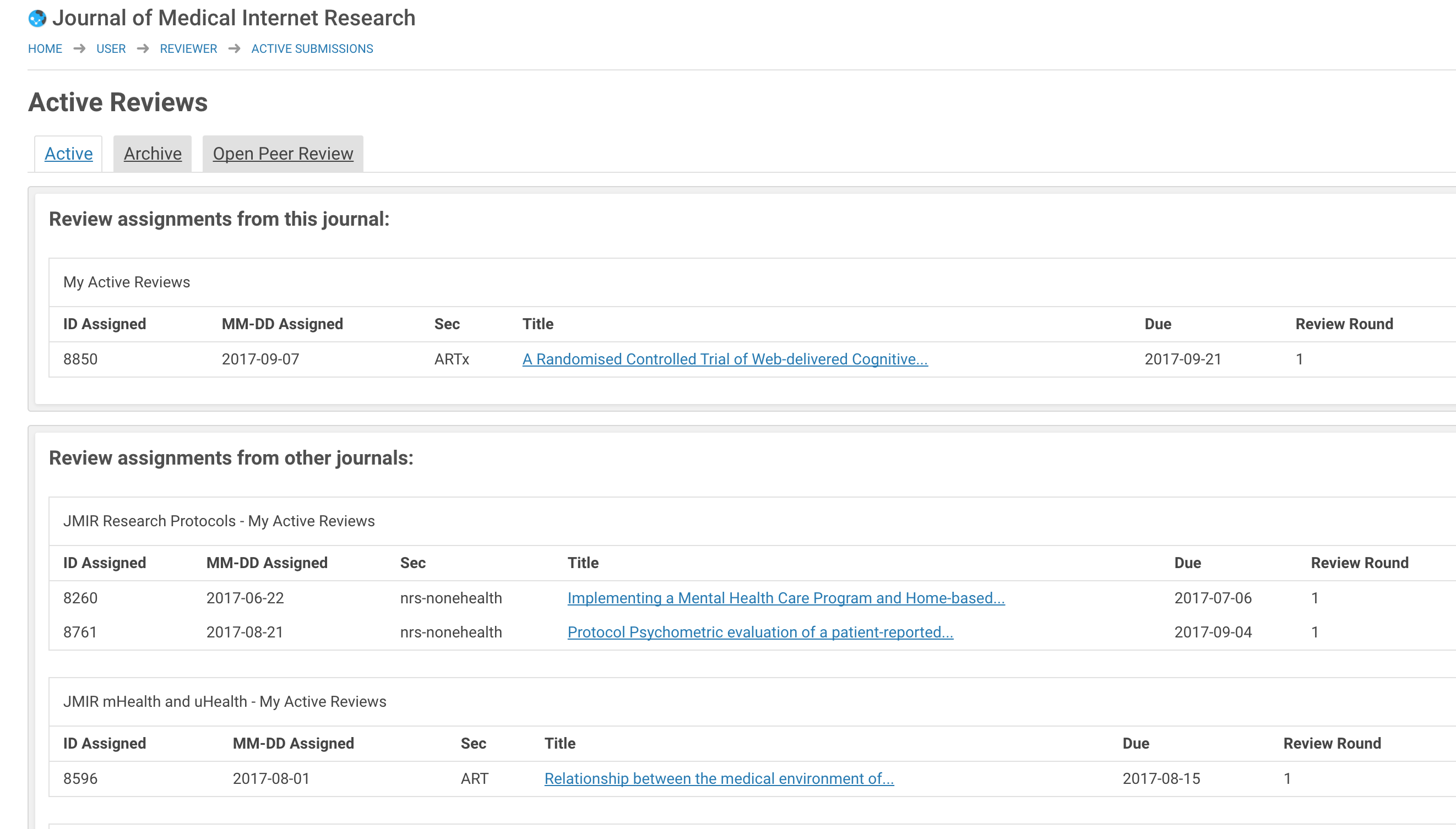 If you do not find specific papers, this may be due to multiple email addresses or user names. Always enter your ORCID (What is an ORCID?) in your user profile(s) (How do I add an ORCID to my JMIR User Profile?). This will link your user accounts that so we can also display papers you have reviewed under different user names.
See also: