JMIR authors can opt to have a "lifelong author ad" in their articles. This displays a "author banner ad" embedded in your article (above the paper, replacing our default ads), linking to a site/webpage controlled by the author or sponsor of the study. This could for example be a website of the researcher/research team, a product site or order form, a message and link for recruiting participants to a study recruitment site or survey, or a link to a mailing list signup page. The banner will stay as long as the author-provided link is active.
Please communicate the URL the banner should link to to us during the article galleys stage (using the proofreading corrections textbox).
For an example see http://www.jmir.org/2016/2/e34/.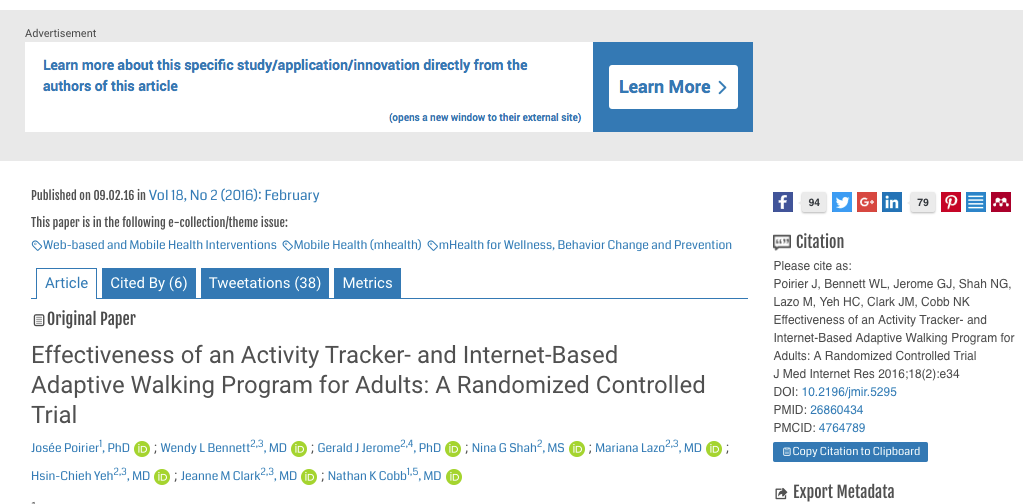 See also:
For staff; (for staff) Setting up a lifelong author ad