Scopus is owned by Elsevier B.V. and Elsevier is solely responsible for the content selection policy of Scopus.
We have applied at Scopus for all our journal titles already in 2015. Some but not all JMIR titles are still not in Scopus, but there is little we as publisher can do to speed up their decision making process.
Please help us by filling in their Journal title suggestion form:
The more people complain about the omission of certain JMIR journals from Scopus, the more likely it may be that Elsevier takes action.
Having said that, in our experience, a listing in Scopus is neither critical nor very important (given that all our titles are in PubMed), but we would still suggest to fill in their form (preview below).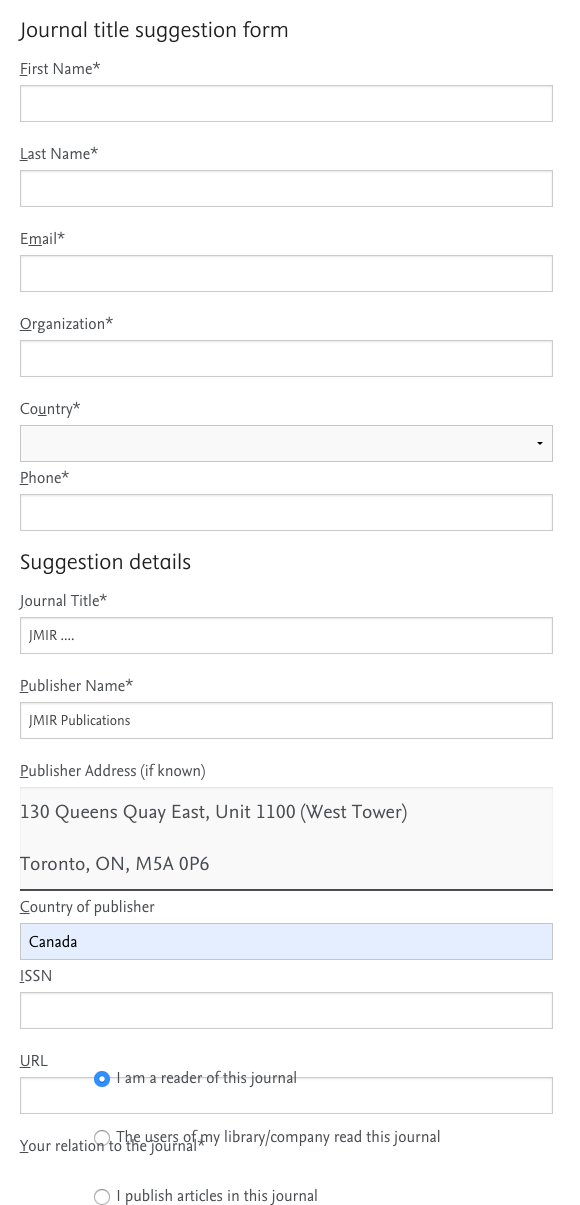 Related: